Using QR Codes to Grow Your Business
First, what is a QR code?
Created in 1994, the QR code (Quick Response Code), is a specific matrix barcode (or two-dimensional code) that is machine readable and designed to be read by smartphones. The code consists of black modules arranged in a square pattern on a white background. The information encoded may be text, a URL, or other data. It was designed to allow the decoding of data at high speed.
Sounds high-tech, right? But what does this mean for your business and how is using QR Codes going to help your business succeed?
Basically, a bar code on steroids. The typical bar code (with all the lines) can only hold up to 20 numeric digits and is limited in use. A QR Code is 2D and can hold thousands of alphanumeric characters of information.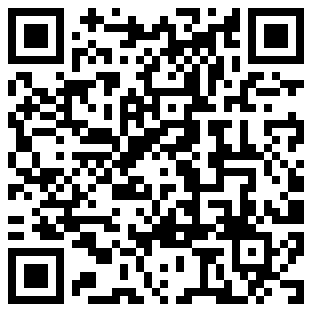 Take, for example, the QR Code to the right. Scanning it with your smart phone will allow us to know you are reading our blog. We will send you a quick text saying hello and how much we love you.
In fact, QR Code's and their ability to hold significantly more information, as well as their user-friendliness makes using QR codes in your business practical and affordable, if done correctly.
So just how does using QR Codes help MY BUSINESS?

QR codes can be scanned and read by camera-equipped smartphones, which are being toted around by 45% of the cell phone carrying population. The code is read via an app installed on phone and gives the user instant information, discounts or entrance into contests without any special equipment. Your imagination is the only thing standing between you and a good QR Code driven campaign.
The top 10 ways businesses are using QR Codes to grow.
1. Increase Website Sales. Using QR codes can lead to specific URL's. Driving users to specific items, such as new products, can help get the word out quickly.
2. Build Your E-mail Subscriber List. You can build your e-mail subscriber list by creating a link to your e-mail signup form. Make sure you give people a reason to sign-up. No one wants to give information in return for nothing. Make it worthwhile.
3. Business Cards. Rather than overload your business card with a ton of information. Include the basics and a QR Code. This particular QR Code can tell the phone to save your business card info directly into the contacts list. Now you don't have to worry about your card going through spin-cycle in someone's pocket.
4. Contests, Discounts and Giveaways. These are a great hook and can be very effective when used in conjunction with QR codes. For example, you can create promotions that are specific to the QR codes. You can place these codes in your advertisements, post them on Twitter, Facebook or LinkedIn, and even create stickers with them to slap around town.
5. Direct Mail. The US Postal Service understand the value of QR Codes and is adopting them in their system. They are offering HUGE Discounts to businesses using QR Codes to send mail. Look into it if your business is involved in heavy mail traffic.
6. Flyers. I can't count the number of flyers I come across a day but I often wonder why people keep posting them in the same spot. How are their flyer campaigns being tracked? Analytics are a huge part of any campaign and without tracking your efforts, you might as well be wasting money. Create a QR Code with directions to your event, more information or registration process. The number of scans is recorded, showing you the effectiveness of that particular QR Code at that particular location.
7. Free Downloads. Bands listen-up! You are the masters of flyers, stickers and handouts. You hand out thousands of stickers to promote your upcoming concert and 25 people show up. Why? Let me tell you…because the receivers of your stickers don't know what your music sounds like. Your product is your sound so share it. Using QR Codes to drive people to a free download of your favorite song on their phone will instantly give them a sneak peek into your music. If they like it, they will come, if not, they won't, it's that simple.
8. Customer Service and Instructions. If you sell products that are technical, or need support in order to setup and operate, using QR Codes can help. QR Codes can provide the user with valuable information right over their phone, even links to your how-to YouTube videos!
In closing, QR Codes are here to stay and are being adopted as main stream marketing efforts. They can become inexpensive ways to capture information, share information, store information and encrypt information. If you would like to know more about how using QR Codes can help your business, drop us a message or call us by scanning the QR Code below.